ISO 9001:2008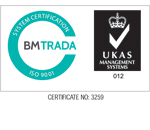 Brand Dynamics Products is acknowledged by ISO 9001:2000 for its Quality Management System from the Prestigious UKAS Quality Management, United Kingdom. In gratitude, we will consistently strive with and accord to our quality policy i.e. Brand Dynamics Products is to be characterized by the highest possible quality, reliability and safe products to satisfy customers' needs and expectations.

Good Manufactiring Pratices (GMP)
All Brandynamics Sdn Bhd brands are manufactured by certified GMP factories in accordance with stringent GMP standards & guidelines set by the Ministry of Health Malaysia (MOH) and the health authorities in the respective countries of the manufacturers. These standards ensure that all aspects of the production such as the facility, the manufacturing process, the equipment and the personnel involved meet the requirements for quality.
Approved By Ministry of Health Malaysia (MOH)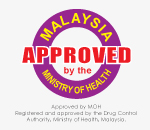 All Brandynamics Sdn Bhd brands are registered and approved by the Ministry of Health (MOH) to ensure that the ingredients, formulation and manufacturing process meet the pharmaceutical standards for safety, quality and effectiveness. In addition, the MOH regularly inspects the manufacturing facilities to ensure full compliance of the quality and safety standards throughout the manufacturing process and monitor and test products on the shelves to ensure that quality, safety and effectiveness of the products are maintained.
Not Tested On Animals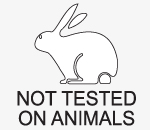 All Brandynamics Sdn Bhd brands are are not tested on animals. We do not test our products on animals in any shape or form. All of our products are made using ingredients which have been used for years and are regarded as safe.




International Membership Acknowledgement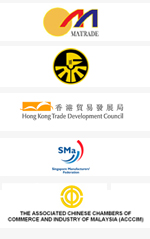 Malaysia External Trade Development Corporation (MARTRADE)
The National Trade Promotion Agency Of Malaysia
Federation of Malaysian Manufacturers (FMM)
The Voice of the Malaysian Manufacturing Industry
HKTDC
is the global marketing arm and service hub for Hong Kong-based manufacturers, traders and service exporters.
The Singapore Manufacturers' Federation (SMa)
Singapore Manufacturers' Association aim to champion manufacturing and the Singapore manufacturing sector.
The Associated Chinese Chambers of Commerce and Industry of Malaysia (ACCCIM)
National level organisation of the Chinese chambers of commerce in Malaysia.